The Power of Your Presence
Your Professional Presence is Your Most Powerful Marketing Message!
My personal image just wasn't that important, until I started talking with people about the most important business brand I have ever built. I needed to figure out what I'm supposed to wear, as I had no clue, and it was important that I up my game and have my image be consistent with the look and feel of my business brand. 
With your coaching, I started learning the principles of how things work. Your ability to recognize my frustration and validate my concerns with empathy and compassion allowed me to relax more and gain a better understanding of what is my best look and personal brand." –  George C. Huang, M.D., Founder & Chief Rocket Surgeon at More Profit Rocket
Before You Speak a Word, Your Presence Speaks Volumes About You!
If you are like most men, the whole business of image and clothing are not high on your radar.
If you were told it's time to update your software, you'd understand the value. Yet, when was the last time you updated your appearance and image?
You may know intuitively that your image and appearance matter, but you would rather avoid the whole painful process of figuring out what to wear and when.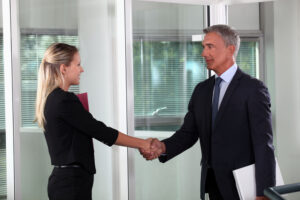 Does Your Image Support Your Success?
Consider the impact your presence has in the following areas:
* Commanding authority when you present in meetings, on Zoom, or on stage
* Delivering your sales/elevator pitch
* Connecting with others at networking events
* Interviewing for a job
* Going for a promotion
* Being seen and respected as a leader
* Holding the attention of your audience on Zoom
* Giving thought to how you appear on dating sites
* When you walk out the door to meet the world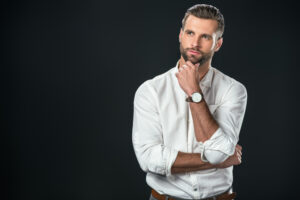 People invest in you first before investing in your products and services.
When your intention is to have people listen to you powerfully, then how you present yourself makes a difference in how you are listened to.
Presence is your inner game – your values, attitudes, mindset…  Your Image – clothing, appearance, body language, is how people relate and react to you.
MANAGE YOUR IMAGE SO THAT YOUR PRESENCE REFLECTS YOUR VALUES, BRAND AND PURPOSE!
"It is known that physical attractiveness, a variable over which one has little control, exerts a potent influence in social situations. These results imply that clothing attractiveness, a variable over which one has potential control, might exert a similar influence." Effects of Clothing Attractiveness on Perceptions – Sharron J. Lennon, June 1990
"You have provide insights and distinctions that I was not aware of. Beyond helping me get started with some suits, I am confident when I walk into a room and know that my clothing reflects my confidence. I am very appreciative - thank you so much!"   
Cole Palacios
"The time we have spent together has caused me to look differently and, more importantly, think differently about the presence I want to bring to the world. I feel more confident and much more aware of how I show up." - Don Southworth
"Your course was the most expensive I've ever taken. Transforming an engineer into an executive costs a lot! Going from $99 suits to Armani and having the confidence and money to support that came from you. Thank you, Peggy - John Matteson
"Through your coaching I learned the meaning of service. I felt so good about myself, and now have my legal practice more focused and centered around my ability to be present to being of service to my clients. Thank you so much for the contribution you made to my life." - Charles Knell
"One of the most profoundly limiting themes that men face in this culture, is our drive and need to behave as if we are successful, handsome, sexy, strong men. What I discovered through your coaching is that I am successful and attractive, and have the ability to take stock in myself without pretense. Thank you for what you have contributed to me!"  - Paul Schutz