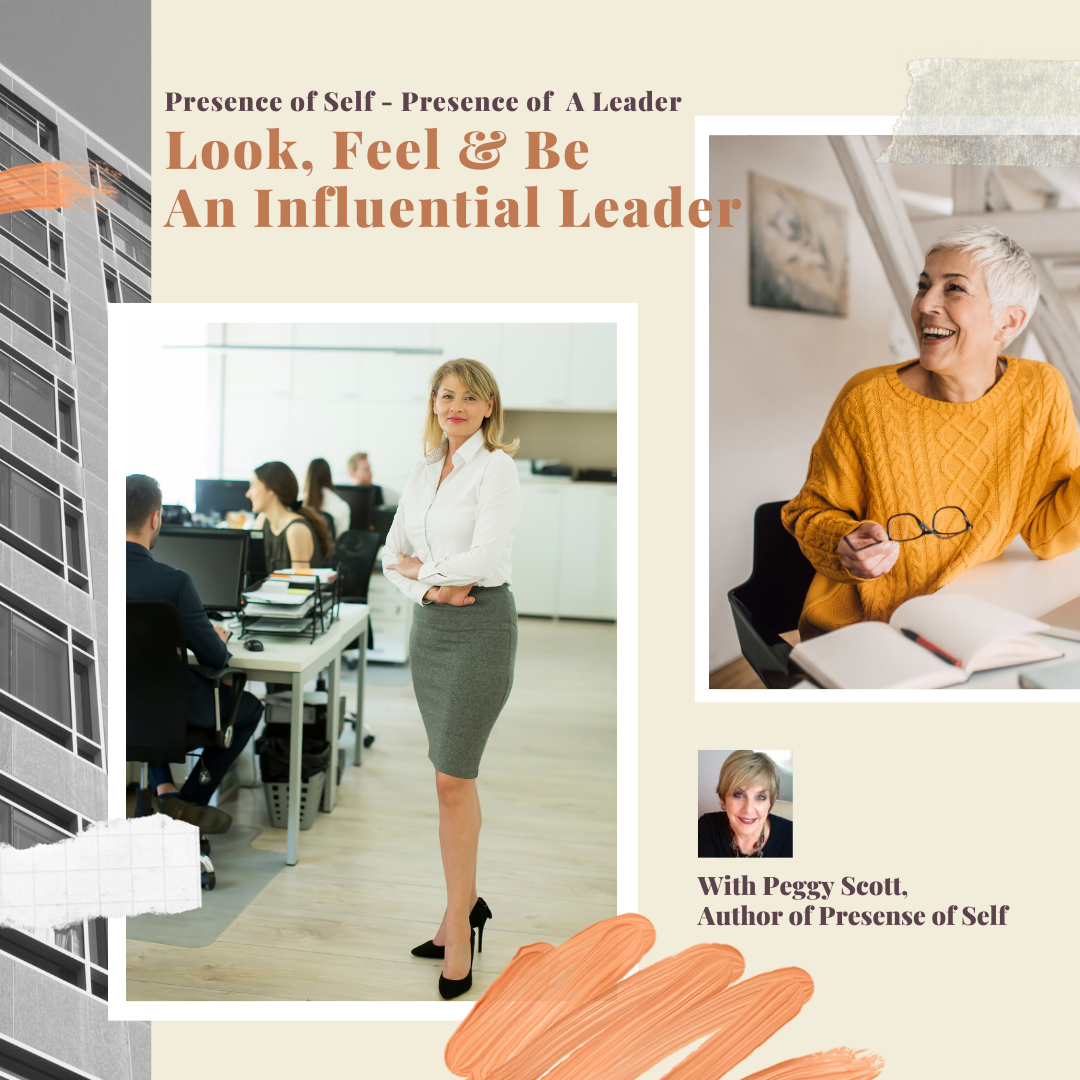 IN BUSINESS, YOU ARE ALWAYS ON STAGE! Whether meeting socially or for business, particularly when meeting on Zoom sessions with your colleagues and clients, you are always on stage.
Many people invest time and energy into their marketing material, speaking message and other marketing collateral, however fail to recognize the most important and key element of their marketing – their presence!
PRESENCE OF SELF – PRESENCE OF A LEADER
Presence is both an inner and outer game, manage them both and you have a powerful vehicle for accomplishing your goals and ambitions. Manage them both and you presence yourself as a leader!
DARE TO BE EXTRAORDINARY – YOUR PRESENCE IS A GIFT!
My coaching programs focus on empowering extraordinary women, such as yourself, to light the world with their brilliance and their Presence of Self!
If you have answered yes to any of the questions I have asked, you and I should talk.  Schedule time with me through my online scheduling tool. Peggy2.youcanbook.me
I look forward to connecting with you!
Are you distracted and overwhelmed with a mountain of things you need to do and accomplish?
This mountain keeps you distracted from accomplishing what is most important and keeps you from being present. Your presence gets affected, as do your results. What keeps you distracted from being present?
Do you want to reach more of your ideal clients and audiences?
Your presence conveys messages of your, character, believability, confidence, integrity, authority, expertise and intelligence, and so much more. What does your presence convey, and does it reflect your best self?
Do you command a room when you walk in?
When you have the floor to speak, you have the opportunity to command the room. You can also command the room and lead even when you are not speaking. Would you like to learn how to show up more powerfully, commanding a room without saying a word?