What is Your Why?
The Benefits of Coaching
Why hire a coach? Hiring a coach is an investment to your success in business and in your life.
As your coach, I am listening for and drawing out your strengths, qualities and values to empower you to show up and be at your very best.
The best of the best hire coaches to continue to excel and be top of their game. Why wouldn't you?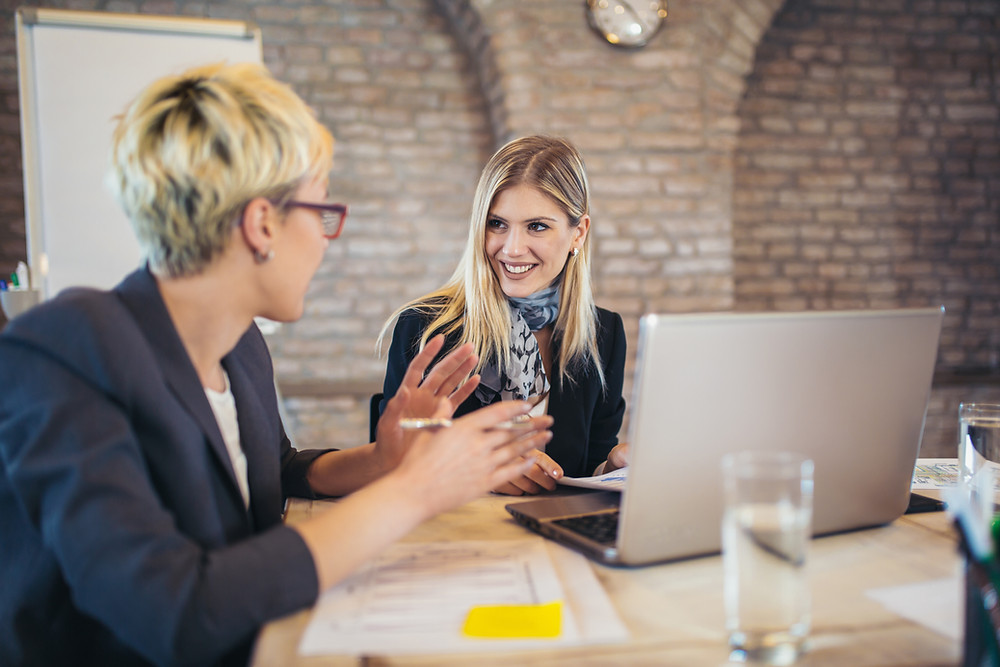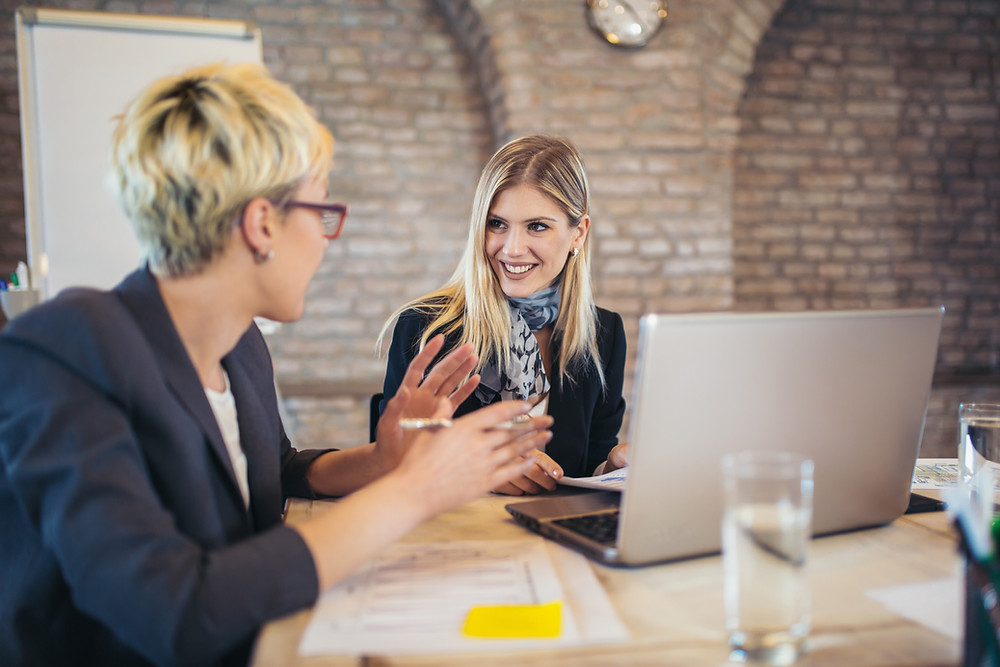 Welcome!
Thank you for stopping by and for your interest in what I have to offer.
My life's work and passion is to amp up beauty in life, beginning with ourselves and our personal presence. I am passionate about empowering people to shine their very best and dare to be as extraordinary as they truly are.
Let your light shine and dare to be extraordinary! The world needs what you have to offer.
Coaching Offers
Bundle coaching programs to maximize and deepen your results and get a 15% discount off of the total coaching program fee
You & Your Personal Presence
In a world where first impressions are made in an instant, it is essential that your visual brand is strong, cohesive, and on message. Your image is much more than your headshot. It includes your clothing, your posture, your facial expression, and even your environment. Yet an image combined with an unmistakable PRESENCE will speak volumes before you even utter a word.
Define Your Presence Brand & Image
Learn More
Many entrepreneurs and business professionals invest in their business process, marketing, and education, but fail to invest in the most important marketing message there is…their image and presence! As a result of coaching, you will have defined your personal image and presence brand that is aligned with and represents your values, purpose, and mission. Every coaching program is highly tailored and specifically designed to create breakthrough results and an elevated presence that represents the best version of you…powerfully, confidently, and authentically.
Coaching Fee: Hourly fee $375 Consider a 90-program to expand, deepen and elevate your presence.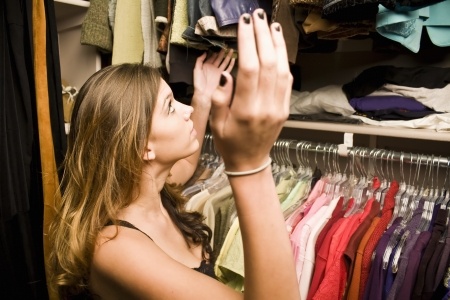 Transform Your Wardrobe
Learn More
Are you like many other people who you have a closet full of clothes and yet, nothing to wear? So, what do you do about that…you go shopping and buy more stuff. Many people don't know what looks best on them. Think about it, where did you get your ideas for dressing yourself as you do? How do you know if it works? Most have imitated how to assemble a pretty good-looking image but aren't really sure if it really works for them. Stop the madness! I can help. I will show you how to work with what you have and look like a million bucks without spending a fortune.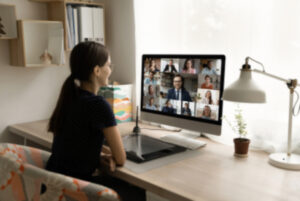 Creating an Engaging Online Presence
Learn More
Research shows that your appearance and overall presence strongly influences other people's perception of you. Your presence relays volumes about you, your authority, trustworthiness, intelligence and whether they will want to hire you, or invest in your company's product and services.
Your professional appearance matters, especially on video chats with your clients and conducting business. Your professional appearance is as important online as when you are meeting in person. Through Peggy's coaching you will know how to convey your best self through the lens of the camera.
You & Your Presence Reflected in Your Environments
Your home, workspace and desk reflect you and your purpose, ultimately your Presence of Self. If you don't feel peaceful or productive when you enter your home, sit at your desk or walk into your workspace, then it may be time to clear the clutter and get yourself organized for better performance and peace of mind.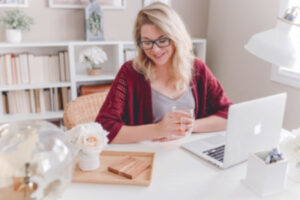 Creating an Intentional Video Background & Organized Workspace
Learn More
Your video background Creating an intentional video background is an important way to invest in yourself to inspire confidence in your clients. Your video background should represent your professional identity and purpose to inspire confidence in your clients. Keep it simple, elegant and orderly to provide a great vibe and keep the focus on you and your message. Some things that work for in-person interactions don't translate well to a two-dimensional digital world. Peggy will help you design your video background through the camera's view. 
Your Workspace – Even if people never set foot in your office, the condition of your workspace is affecting you more than you realize. Every pile of papers, cluttered closet, messy drawer, and unfinished project is weighing on you in some subconscious way. Clutter will act as a roadblock. 
Clear the clutter from your desk, background, and workspace and you gain clarity, focus and peace of mind.
Testimonials
Client Praises
"A light I never knew I needed in my life………. Peggy Scott is an inspiration. During my sessions with Peggy, I was able to see the beauty in myself and find a direction that gave me purpose. She has a true gift in listening to you and then pointing out where presence is needed and thought process can be changed. She truly understands the words self-love and she showed me how to do this again. Her love for humankind and her passion to help others is unsurpassable by anyone I have ever met. From our first meeting to this very day, I will always hold Peggy in my heart as she is as pure as they come. It is a rarity to have someone like her in your life." – Cassandra Kobayashi-Gallagher, Real Estate Agent, Realty One Group Pacifica
"One of a Kind – Peggy has a rare gift for bringing out one's inner grace and beauty in a most profound way. She goes way beyond consulting on image. Although she is also masterful in coaching on clothing, accessories, hair, and makeup – her unique talent is in reaching right into the soul and pulling out your full, self-expression so that you are more effective and present."  Alexandra Huff, Sr. Principal Product Manager at Oracle
"Peggy's vibrancy gives anyone the ability to let his or her guard down and truly be vulnerable. Her sessions were clear, concise, and made us aware of the importance of our image as a leader and entrepreneur, and how our image becomes our personal brand."  Lauren Koenig, Founder & CEO, Twip Corp.
"Working with Peggy enabled me to be more powerful and confident. She enabled me to see myself in a new light and manifest more grace, purpose, and power in my life. Peggy can see the strength and beauty within and help her clients bring it out in a way that allows them to generate an increase in confidence and a powerful presence and be more of their authentic self." –  Helen Fanucci, Global Windows Sales Leader at Microsoft
"Through Peggy's coaching and loving presence, I was able to clarify and discover that freedom is a core value for me. Wow! This wisdom has brought more focus to my work. Now, as I create my daily To Do list, I ask myself, "What am I free to do today?" It has brought much more joy, playfulness, and creativity into my work as a social entrepreneur. I am grateful to Peggy for the beauty and light she is bringing into the world." –  Usha Sharma, Director, Divine Life Institute
"I did not know what to expect when our session started, and I came out a more confident speaker and leader. Peggy's enthusiasm and passion is infectious and inspirational. Many thanks!" –Jessica Chen Cofounder LawGo
"Peggy is a thought-leader in helping women build their confidence by enhancing their image and stage presence with a focus on inner and outer strength." – Laura Moreno, Founder Ladada.com
Schedule a 30-Minute Complimentary Session
You will receive impactful and insightful coaching in any of the areas that you wish to create a shift and breakthrough.