5-WAYS YOU CAN POSITIVELY IMPACT YOUR IMAGE
AND ELEVATE YOUR PRESENCE
Welcome!
I have outlined 5-ways that you can implement now to help increase your effectiveness and elevate your presence. If you care to take your presence even further, you can consider the bonus piece, included in this page, that I offer to improve and increase your effectiveness.
If you need help with your image, elevating your presence, or need help being more productive, schedule a complimentary session with me to explore ways to articulate your best self. I promise our time together will be impactful and inspirational!
I look forward to connecting with you. ~Peggy
Enjoy the read!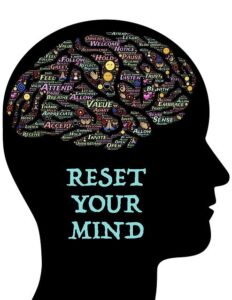 MANAGE YOUR MINDSET
Mindset is a powerful tool to manage your overall feeling and outlook. If you feel tired, old, overweight (whether you are or not,) and so forth, that is what you will be projecting. To generate and positively impact your image, you must be a constant gardener to your mindset, and keep your thoughts and mindset clear from negative thoughts that convince you that you are not (fill in the blank…). Create a mindset that is energized and attractive, and you will have a much happier outlook and effect on your work, life and others.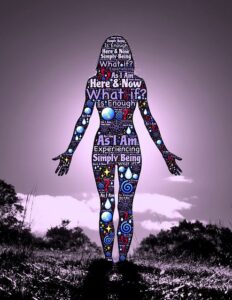 MANAGE PERCEPTION
When one stands in their power, in their confidence, and in their authenticity, the results produced are uncommon and unprecedented.
Dress with a purpose in mind. Think about how you wish to be perceived, i.e., trustworthy, credible, approachable, intelligent as so forth.  Being clear about how you wish to be perceived, will have a positive impact on your image and presence.
Managing perception is also how you perceive yourself and your mindset. Be clear of your purpose and what you wish to accomplish, and clear any negativity that is dominating your thoughts and how you show up.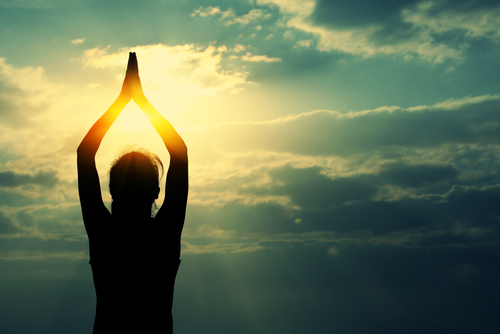 MANAGE YOUR WELL-BEING 
What kind of reaction do you wish to generate with the energy you are sending out to the world? What is it that nurtures you so that you show up well, rested and present?
Your well-being practices are essential to the care and feeding of your body, mind, heart and spirit. Having good well-being practices in place is an absolute beauty necessity. When we ignore doing what we need to do to keep ourselves in healthy shape, we pay the consequence. It's crucial that we take extraordinary care of ourselves and our precious life!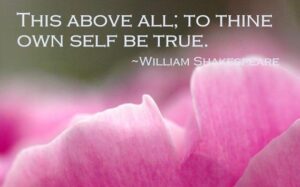 HONOR YOUR VALUES – HONOR YOURSELF
When you are present to your core values you can command a room without saying a word…that's Presence of Self© 
Identifying your values, such as dignity and grace, power and integrity, will generate the energy and vibration of those values. 
Living your life according to your core values, your truth begins to shine out of you. When that happens, that is your true self. And true self is one of the most beautiful things in the world.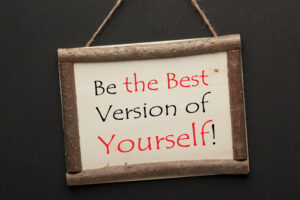 CHOOSE QUALITY 
Would you put a cheap frame on a beautiful work of art, such as a Monet or Renoir? No, so why would you wear anything that doesn't frame your image and you beautifully? Choose quality with your wardrobe and you will always feel and look great!
A big part of managing how you wish to be perceived in what you choose to wear. Your attire should always represent the best of you.
Always choose quality over quantity when it comes to buying clothes. Your clothing, shoes and accessories speak volumes about you. Make sure that what you wear speaks well of you. Invest well in yourself.
Bonus
Taking it to the next steps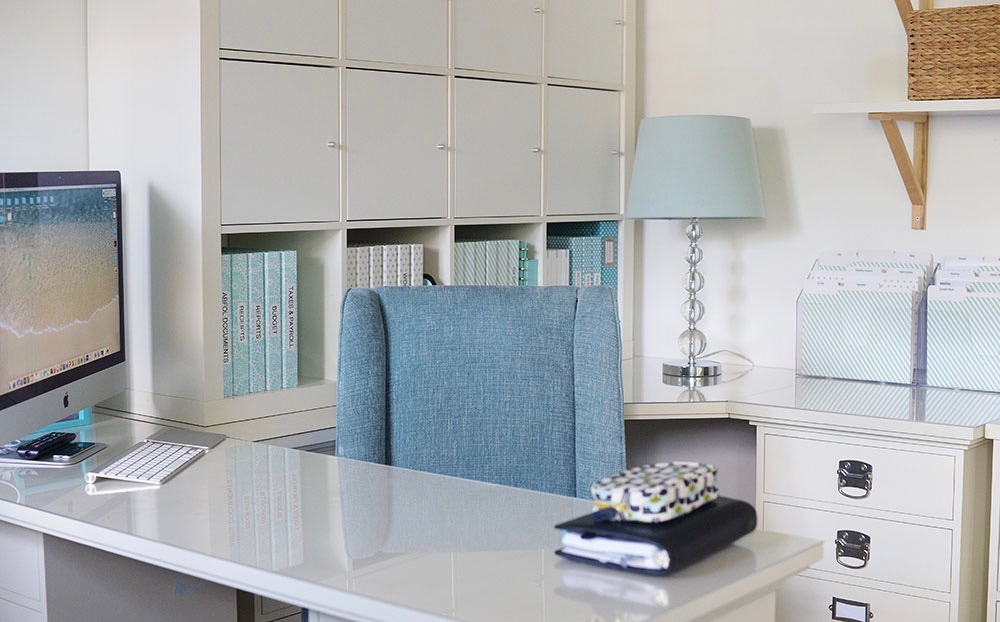 ORGANIZED FOR SUCCESS 
Is your environment organized for you to be productive and successful?
Your presence extends to your office, workspace, car and living environment.
Even if people never set foot in your office, the condition of your workspace is affecting you more than you realize. Every pile of papers, cluttered closet, messy drawer, and unfinished projects are weighing on you in some subconscious way. Clutter will act as a roadblock.
When you take time to get organized you will find you have more zest, focus and peace of mind. If this seems to be an overwhelming task to take on yourself, get help so that you can focus on what's most important to you.
Schedule a complimentary 30-minute session
Schedule your complimentary session with Peggy to learn how you  can elevate your presence and to be the best version of yourself!  Schedule my Session